The "blood diamond" trade is responsible for countless human rights abuses and is still going strong to this day. Buying conflict-free jewellery is the only way to ensure you aren't buying a diamond connected to violence and environmental destruction.
Weddings naturally follow the purchase of engagement and wedding rings, and there is a lack of knowlege on how to create a "green," socially responsible wedding.
Create a system to generate funds to bring resources to villages in developing countries that have been negatively affected by the blood diamond industry. 
.
1. Print Campaign to create brand awareness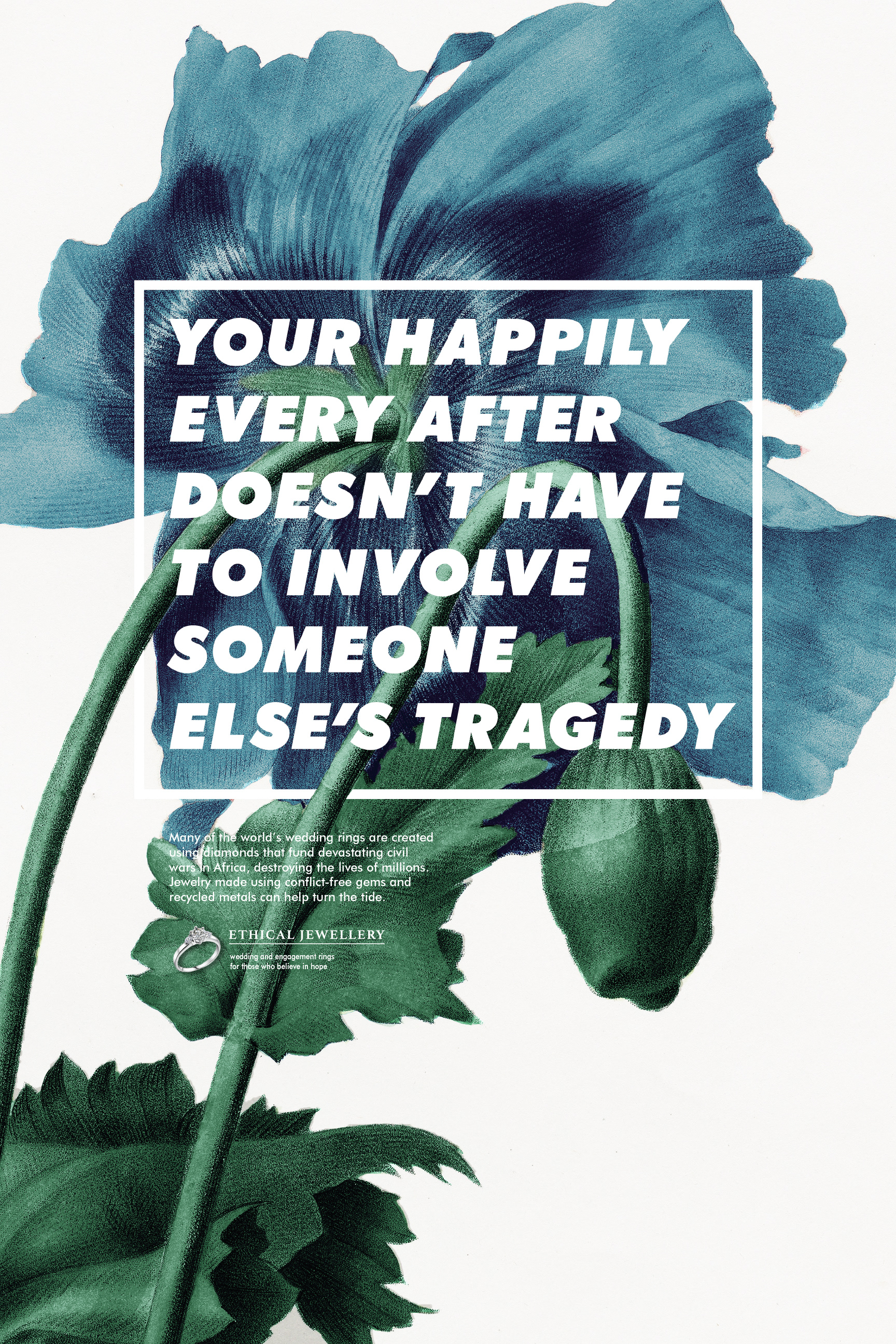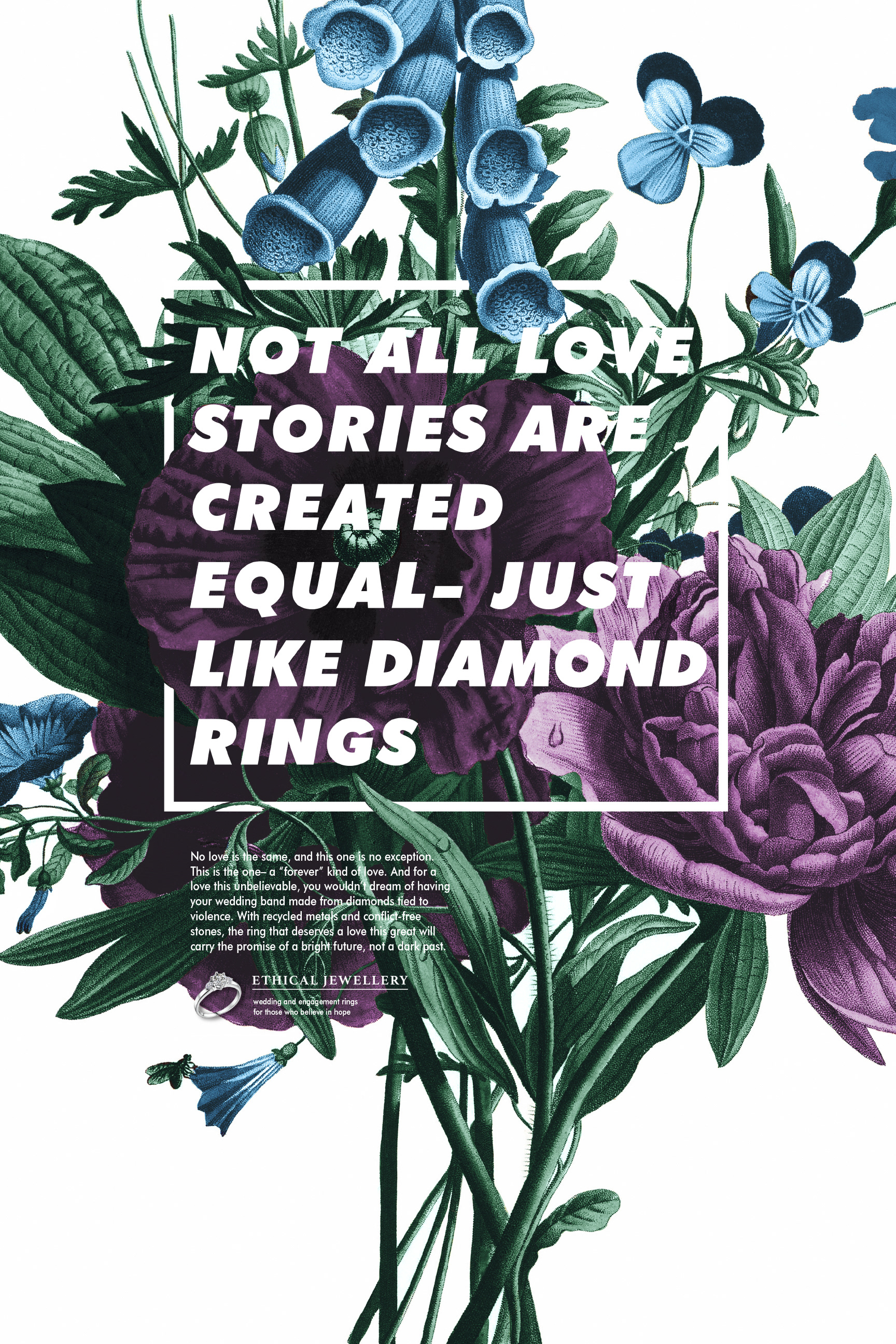 2. Microsite that gives guests the ability to accrue points which can then be traded in for resources to villages.
This gives an interactive feel to the wedding and makes guests feel involved in the process.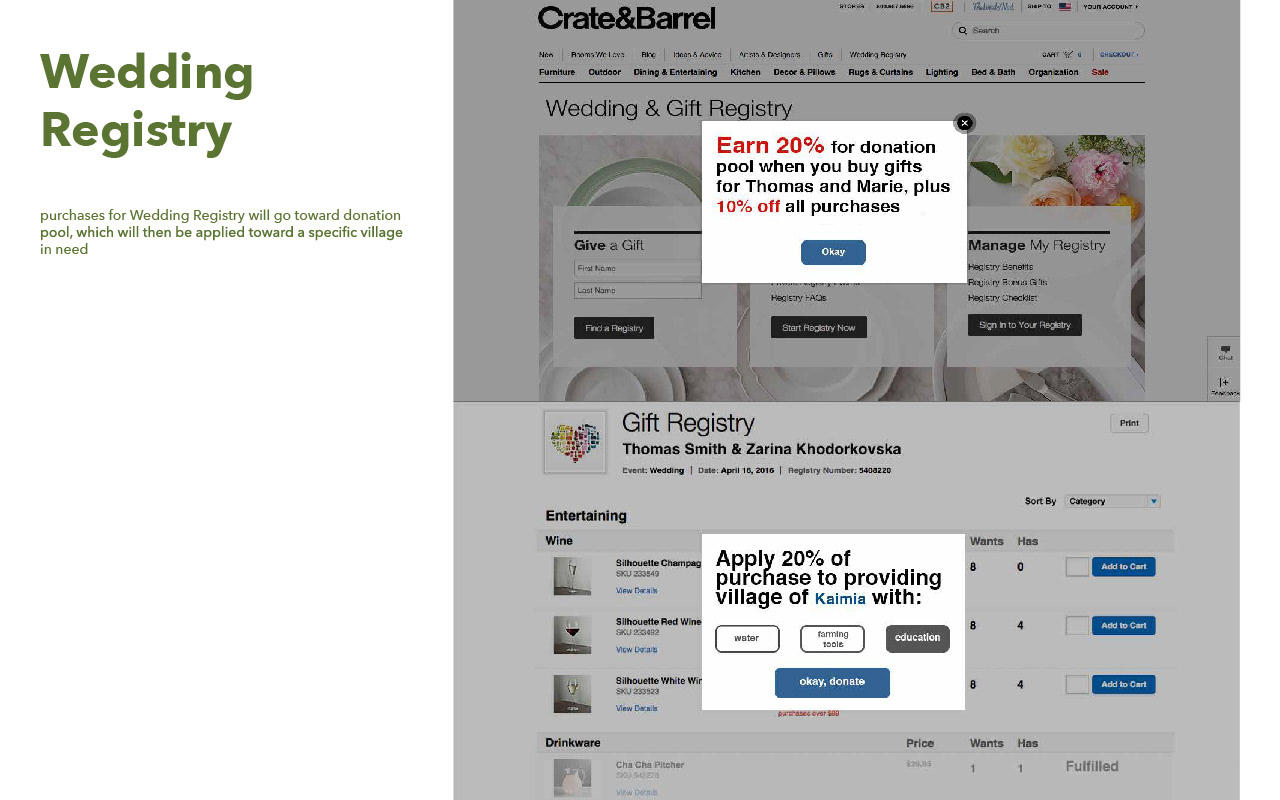 3. Pinterest page with ideas on how to make your wedding socially-responsible, without neglecting your sense of taste.